Sustaining Progress: The Vital Role of Flood and Weather Early Warning Systems
I have witnessed the development of early warning systems across various countries. These systems hold the potential to save lives and safeguard communities in the face of natural disasters and emergencies. However, their effectiveness often falters due to challenges related to sustainability and information dissemination. In this blog, I will delve into the critical need for sustainable projects within the realm of early warning systems and highlight the pivotal role that organizations can play in addressing these challenges. Additionally, I will shed some light on the innovative contributions of Epic Africa to the field.
The Challenge of Sustainability
Early warning systems are only as effective as their ability to operate consistently over time. The recurring issue is the lack of measures to ensure the sustainability of such projects. Many countries invest in developing early warning systems, but these efforts often falter after the initial project cycle due to a lack of funding and long-term planning. Sustainability goes beyond ensuring the physical infrastructure endures; it's about guaranteeing the system's functionality and accessibility to those who rely on it.
Read More
Shape the Future and join the EPIC Africa's Water-Energy-Food Transition Spaces
Do you consider yourself a visionary? Are you able to think abstractly into the future? Are you passionate about discussing and addressing the synergies and trade-offs around the Water-Energy-Food nexus? If so, this is your chance to apply for a spot at the EPIC Africa Transition Spaces in the Volta River Basin and in the Tana River Basin.
What are Transition Spaces?
Transition Spaces, rooted in the Transition Management Framework, act as participatory platforms where a diverse range of stakeholders can come together to tackle complex challenges. In the context of the Water-Energy-Food nexus, these spaces serve as incubators for developing and implementing groundbreaking solutions. These platforms are not just another academic exercise; they are a call to action.
Goals of the Transition Spaces
The primary goal is to facilitate robust dialogue and collaboration among participants, thereby creating a common understanding and shared vision. The aim is to produce real results, from innovative policies to actionable projects, designed to optimize the utilization and management of water, energy, and food resources in the Volta River basin and in the Tana River Basin.
Read More
Enhancing Local Expertise for Sustainable Development: UENR's Role in the EPIC Africa Project
In the face of climate change and growing demands for resources, the need for innovative and integrated approaches to resource management has never been more urgent. The EPIC Africa project seeks to address one of the most pressing challenges of our time – the delicate balance between water, energy, and food resources in Sub-Saharan Africa. At the heart of this ambitious endeavor is the University of Energy and Natural Resources (UENR), playing a pivotal role in Work Package 6: Enhancing Local Expertise on the Water-Energy-Food Nexus in Africa.
Connecting the Dots: The Water-Energy-Food Nexus
Water, energy, and food are intrinsically linked, forming a complex web of interdependencies that impact every facet of life. The EPIC Africa project recognizes this interplay and adopts a nexus approach to optimize the utilization of these limited resources. As we confront the looming threat of climate change and escalating resource demands, the importance of understanding and managing these connections cannot be overstated.
Read More
Modeling for insights – WEF interactions in the Volta and Tana River basins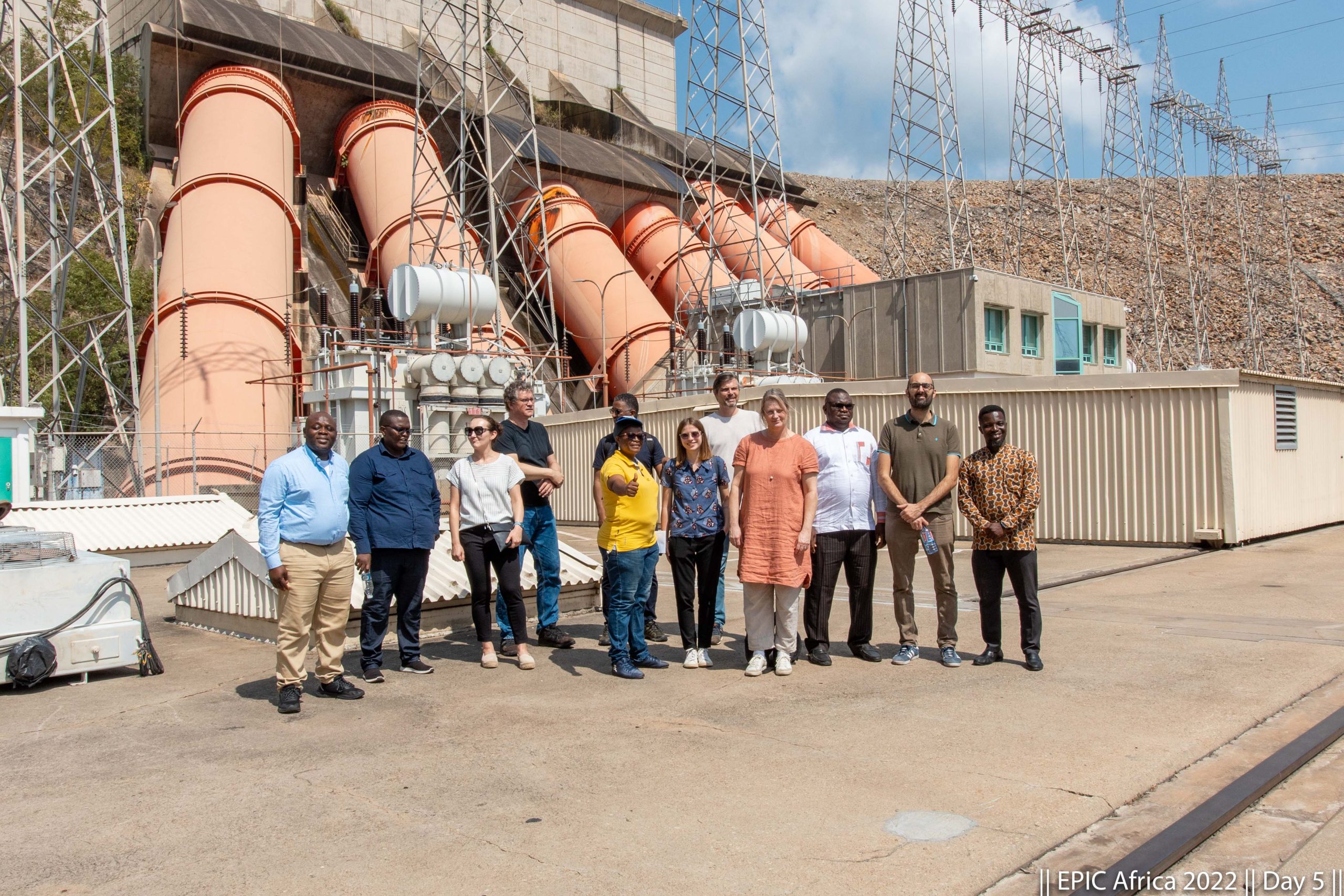 The EPIC Africa project develops and makes available a fully open-source model for integrated assessment of synergies and trade-offs between resources systems water-energy-food in the Volta and Tana River basins (WP4).  Through this mathematical model, the implications of different policy and development options can be quantified with a long-term perspective, until 2060. However, modeling is not done for "answers", but rather a key method for providing knowledge and understanding of plausible effects so that better-informed decisions can be made.
River basins with hydropower not only have the opportunity to provide affordable, renewable electricity generation but also provide multi-purpose benefits such as flood control and irrigation if properly managed. However, climate change could likely lead to reduced water availability for hydropower generation, while floods may be more prominent in these regions.
Read More
VBA in the Nexus Processus
The Volta Basin is located in West Africa between latitudes 5° 30′ N and 14° 30′ N and longitudes 2° 00"E and 5° 30"W. It is the 9th largest river basin in sub-Saharan Africa, covering an area of around 400,000 km2. Its resources are shared between six countries: Benin, Burkina Faso, Côte d'Ivoire, Ghana, Mali, and Togo. Its four main sub-basins are
The Volta Noire, which rises as the Mouhoun in Burkina Faso and drains part of Côte d'Ivoire and Mali;
The Volta Blanche, which rises as the Nakanbé in Burkina Faso;
The Oti, which rises as the Pendjari in Benin and flows through Togo;

The Lower Volta. It is made up of several rivers that flow directly into the Lac d'Akosombo (created by the Akosombo dam) and into the river downstream of the Kpong dam towards the sea.
Read More
ENERGY PLANNING AND MODELLING THROUGH INTEGRATED ASSESSMENT OF CLIMATE LAND ENERGY WATER NEXUS IN SUB-SAHARAN AFRICA (EPIC Africa) Project Blog
In the dynamic world of agriculture, access to accurate data and tools is crucial for making informed decisions. The Kenya Agricultural and Livestock Research Organization (KALRO) is leading the way in empowering farmers with innovative solutions. In this blog post, we will explore two game-changing tools developed by KALRO: The Kenya Agricultural Observation Platform (KAOP) and the KALRO Crop Selector. Together, these tools transform agricultural decision-making in Kenya, enabling farmers to make informed choices about crop selection and optimize their farming practices.
The Kenya Agricultural Observation Platform (KAOP): KAOP is an integrated information system, combining Earth observation data, meteorological data, and other agricultural datasets. It leverages satellite technology to monitor weather patterns and other vital indicators. By providing real-time and historical data, KAOP supports evidence-based decision-making in agriculture. It enables farmers, researchers, and policymakers to assess climate trends, predict weather patterns, and make data-driven choices.
This platform facilitates precision agriculture, fosters collaboration, and empowers decision-makers in the agricultural sector.
https://www.kaop.co.ke/
Read More
Balancing water, food and energy to drive sustainable development
The EPIC Africa project, which I am so proud to be part of and coordinate from TU Delft, focuses on improving water management and energy planning in Sub-Saharan Africa. Our goal is to optimize the utilization of scarce water and land resources by employing climate-land-energy-water resources and infrastructure data, mathematical models, and fostering cooperation between countries and sectors. Water is vital for drinking, sanitation, agriculture, and energy generation, and it's concerning to see its availability increasingly threatened by climate change while demand continues to rise.  I strongly emphasize that poor water management can hinder a country's economic development and even lead to conflict between different sectors and users.
As a research project, EPIC Africa adopts a nexus approach, connecting energy, food, and water systems to shape sustainability transitions in Sub-Saharan Africa.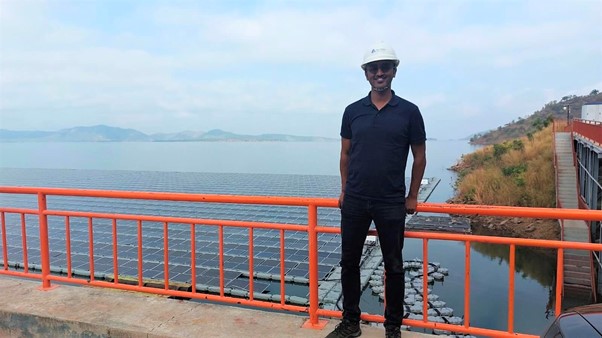 Supporting Sustainable Development in Africa through EPIC Project
Africa is a continent rich in natural resources, but also facing many challenges such as climate change, food insecurity, water scarcity, and energy poverty. To address these issues, integrated planning and management of water, energy, and food systems is essential. However, such planning requires reliable and accessible data on the availability and use of these resources, as well as their interactions and impacts.
That's why TAHMO (Trans-African Hydro-Meteorological Observatory) is proud to be part of the EPIC Africa project, a research initiative funded by the Horizon Europe program. EPIC Africa stands for Energy Planning and Modelling through Integrated Assessment of Climate-Land-Energy-Water Nexus in Sub-Saharan Africa: the Cases of the Volta and Tana River Basins. The project aims to support sustainable development in sub-Saharan Africa by developing and applying integrated modeling tools and data for long-term planning and operational management of water, energy, and food systems while engaging with stakeholders and policy-makers in a co-creation process.
Read More
Navigating transformational change for the Water-Energy-Food Nexus in Africa
The Water-Energy-Food (WEF) nexus is an important concept that recognizes the interdependencies between the water, energy, and food system. In Africa, the WEF nexus is particularly relevant because the continent faces challenges regarding food security, access to modern energy services, and water resource management. What's more, all these challenges stand to be exacerbated by the impacts of climate change. Governing the interconnections between these systems in a sustainable way is therefore a critical challenge facing many regions, including the Volta and Tana River basins.
One approach to managing these challenges is by applying a Transition Governance Framework (TGF). TGF is an iterative and participatory approach that aims to facilitate and manage transitions to sustainable futures. Applying the TGF in the EPIC Africa project requires a participatory approach that engages visionary thinkers and doers from across the WEF sectors, providing a kaleidoscopic look at the challenges at hand. These visionary thinkers can stem from many different organizations, including government agencies, civil society organizations, academia, research institutes, the private sector, and local communities. It also requires a strong focus on building capacity and supporting learning to ensure the process is adaptive and responsive to changing conditions.
Read More